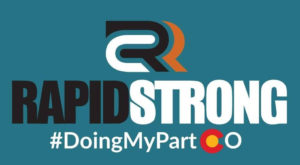 HELPING TO FLATTEN THE CURVE
WHO WE ARE:
RRC IS TRAINED AND CERTIFIED IN THE CLEANING AND DISINFECTING OF SPACES AFFECTED BY THE HUMAN CORONAVIRUS AND OTHER VIRAL CONTAGIONS. RRC HAS BEEN PERFORMING THESE SERVICES FOR OVER 20+ YEARS
IN THE MULTI-FAMILY, COMMERCIAL AND RESIDENTIAL INDUSTRIES.
WHAT WE DO:
RRC CLEANING AND DISINFECTING SERVICES INCLUDE:
SITE EVALUATION
FOGGING, MISTING, IONIZATION
DEEP CLEANING AND DISINFECTING
PREVENTATIVE CLEANING AND DISINFECTING APARTMENTS UNIT FOR MOVE IN AND MOVE OUT
WHAT AREAS:
HALLWAYS, CLUBHOUSES, OFFICES, APARTMENTS,
RESIDENTIAL HOMES, SENIOR LIVING, STAIRWELLS, LOBBIES
At Rapid Restoration & Construction the health, well-being and safety of our clients, employees and community members is our top priority. With recent reports regarding the spread of 2019 Novel Coronavirus (COVID-19), we understand you may be feeling anxious. As our company continues to closely monitor this rapidly evolving situation, we want to reassure you that we're here to serve your needs. We are currently monitoring the situation and are conducting business as usual.
Servicing Your Needs
Rapid Restoration is here to help 24/7 regarding this pandemic as well as any other emergencies.
If you prefer to call or send a message, you can do so through our website.
We encourage you to stay up to date and informed as the COVID-19 situation evolves.
For additional information about COVID-19, visit cdc.gov.
Thank you for being an Rapid Restoration & Construction customer.